Saving water
Being more efficient with water will lower both your water and energy bills, and help the environment too. If we each save a little, we all save a lot.
WaterAssist Home
We're working with residential customers across our region to help them be more waterwise.
WaterAssist Home is a new program to help homeowners with high water use to save water and save on their water bills. The program includes a home water use assessment and a reliable, affordable plumbing service to repair or replace inefficient water fittings.
Valued at $360 per household, the program costs homeowners just $100. The cost is added to water bills and can be paid off in instalments.
Water saving tips
Check for leaks
It's estimated 9% of water use can be attributed to undetected leaks.
Look for tell-tale signs such as mould or mildew, bulges in plasterboard, or swelling in timber, chipboard or laminate.
To check for leaks, take a reading of your water meter, turn off all your taps and don't use your shower, bath, dishwasher or washing machine. Don't forget garden taps or sprinkler timers. And you'll have to wait to flush the loo!
Wait at least a few hours (overnight if possible), and then check the meter again. If the meter has ticked over, something is leaking.
Toilets and hot water service units are leak hot spots. If you can't find or fix the leak, contact a licensed plumber. If you're renting, contact your landlord or agent.
For help reading your water meter, watch the how to read a water meter video.
In and out in four minutes
Cutting your shower time down to four minutes just got more fun, thanks to our new '4-minute shower songs' playlist, available now on Spotify.
Time your shower to a tune, and you'll be in and out in four minutes. Stream or download now.
How much water do you use?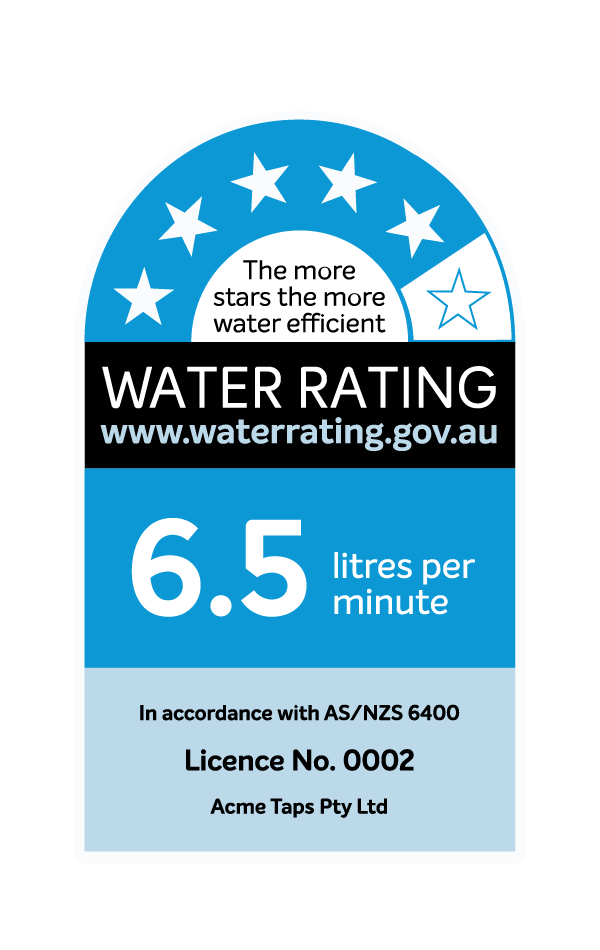 Water Efficiency Labelling and Standards (WELS) scheme
You can save water and money by choosing efficient products.
The Water Efficiency Labelling and Standards (WELS) scheme is an Australian Government program to help you choose more water efficient products for your home or business.
WELS rated products include taps, toilets, showerheads, flow controllers, dishwashers and washing machines.
Products are rated from zero to six stars. The more stars, the more water-efficient.
For more information, please visit the water rating website.
Permanent water saving rules
There are no water restrictions in place in our region.
But simple, common sense rules apply to help conserve water: today, tomorrow, always.
Use a trigger nozzle
Make sure all your garden hoses are fitted with trigger nozzles and are leak free.
You can water your garden with a hand-held hose at any time, or any day.
Set a sprinkler timer
If you have a sprinkler or watering system, use it after 6 pm in the evening or before 10 am in the morning. Or set a timer to irrigate overnight.
Use a broom
Don't use a hose to clean hard surfaces like decks and driveways. Use a broom instead.
If you need to use water (for example, to remove staining) consider a high-pressure cleaner. Or a bucket and a stiff-bristled brush.
Recirculate
Got a pond, fountain or water feature? Make sure it recirculates water (don't worry, almost all of them do).
How-to guides
Check out these short videos on how to save water.