Early learners 'Water Hero' program
The new Water Hero program is designed for early learners. It is available at no cost to kindergartens and childcare centres within our service region.
The program encourages water saving, healthy hydration habits, leadership and peer support. It includes a teacher resource and activity book, and is free to download.
Water Hero early learning education pack (PDF 6.1 MB)
For kindergartens and ealy childcare centres that register with us, we will also supply a superhero cape, poster, badge and a printed copy of the teacher resource booklet. These will be sent to registering centres directly.
Register your kindergarten / early learning centre
The Water Hero program replaces the incursions and water bottle giveaways previously offered to kindergartens and early learning centres.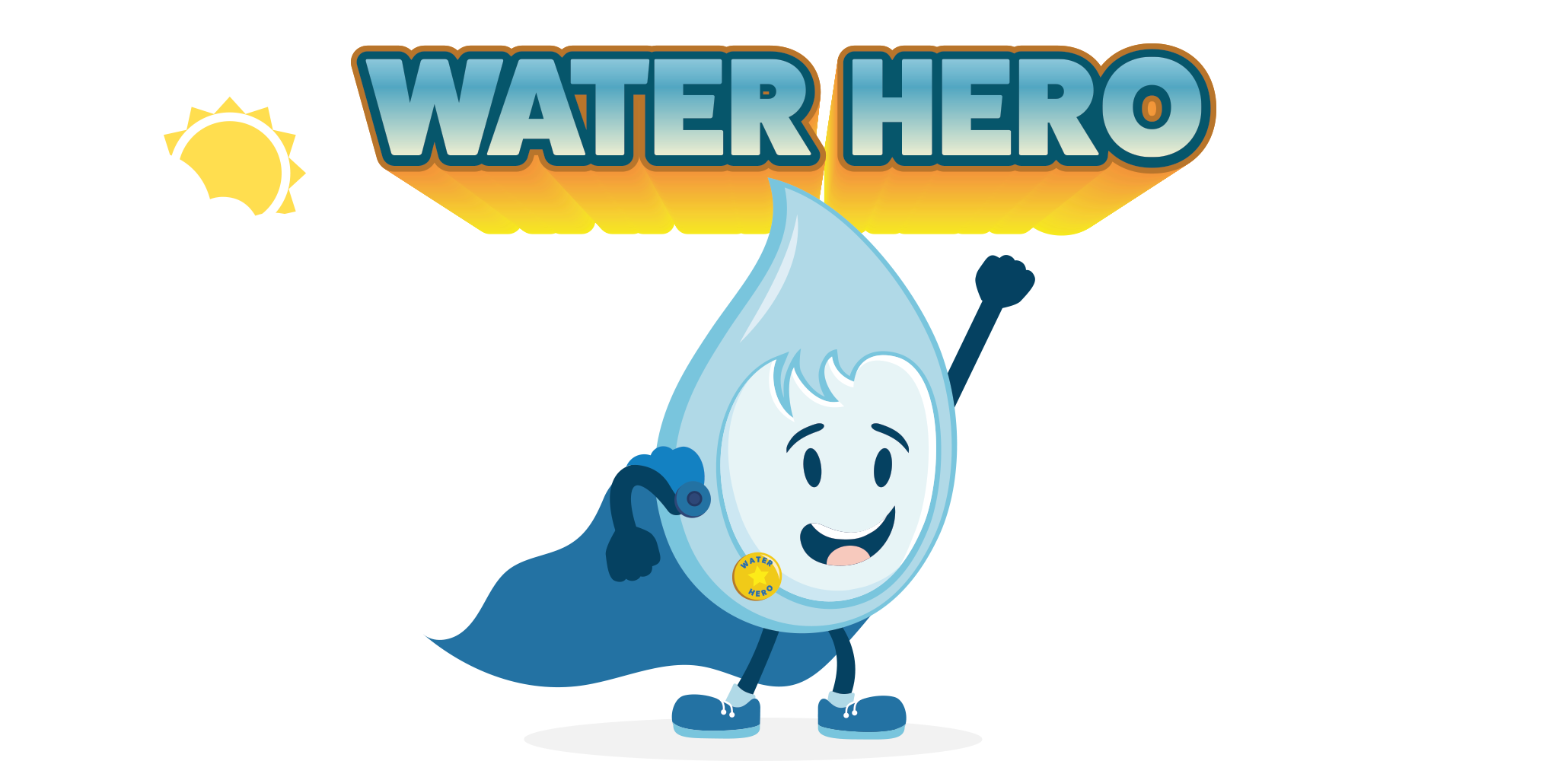 About the program
The Water Hero program provides early years educators with a structured course that empowers, engages and focuses young minds on key water-related themes.
The topics (missions) incorporate educator-lead activities, structured play and independent extension tasks, so children can learn fundamental water concepts, and are supported in transferring this knowledge to others (fellow students, family and friends).
Educators are free to print, photocopy and distribute individual activities within the classroom, and for students to take home. Parents supporting home learning can print the resources for their children.
Missions
The Water Hero Program includes four 'mission' (topics). Each mission includes a lesson plan, learning goals, activities, and printable resources.
The intention of the Water Hero program is for educators to work through each mission over at least four sessions (one mission per session). To maximise engagement, we encourage early learning centres to continue the program over a longer period of time, with a new child selected as the daily 'Water Hero'.
Curriculum links
The Water Hero program supports the Victorian Early Years Learning and Development Framework, by empowering our youngest community members to take responsibility for their actions, and encouraging conversation and peer support in driving positive behaviour change around health and efficient water use.
The program covers aspects of all five learning and development outcomes within the framework
Identity: children have a strong sense of identity.
Community: children are connected with and contribute to their world.
Wellbeing: children have a strong sense of wellbeing.
Learning: children are confident and involved learners.
Communication: children are effective communicators.