New pumps make more use of the Melbourne to Geelong Pipeline
29 Nov 2019
We're now able to access more water from the Victorian water grid after completing and turning on a new pump station connected to the Melbourne to Geelong pipeline at Lovely Banks.
Water Minister The Hon Lisa Neville MP officially switched on the pumps today, Friday 29 November 2019.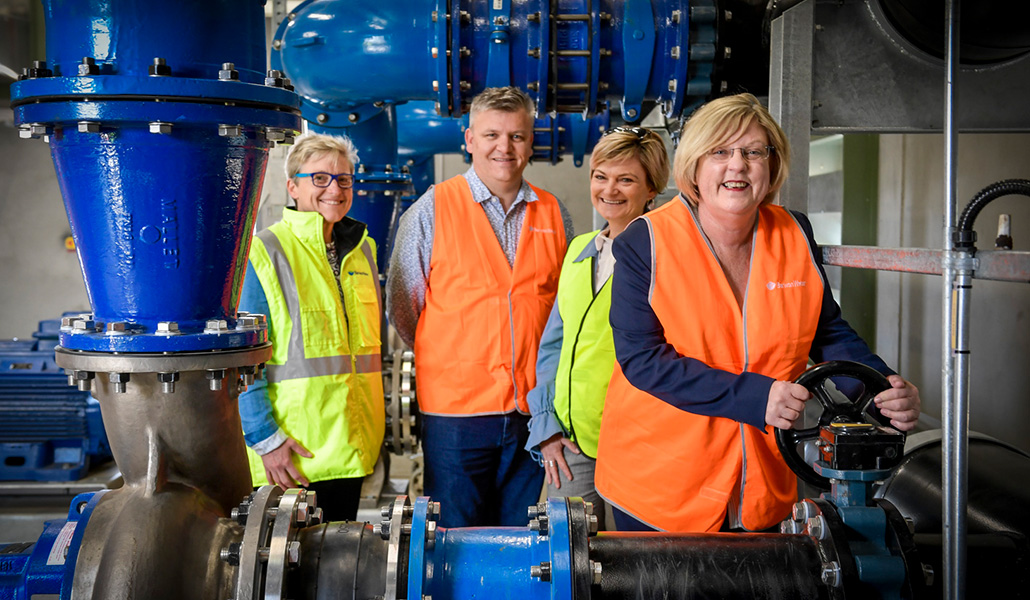 The new pump station extends the effective reach of the 59-kilometre Melbourne to Geelong pipeline, allowing us to access our full water entitlement from Melbourne.
The pipeline is now connected to a further 28,000 homes and businesses in Belmont, Highton, Fyansford, Bell Post Hill, Manifold Heights, Hamlyn Heights Herne Hill, plus parts of Batesford, Newtown and Geelong West.
Now, 55,000 of our 136,000 Geelong connected properties receive water from this important source in our diverse supply network.
The water is supplied from Barwon Water's bulk entitlement in the "Greater Yarra System – Thomson River Pool" of up to 16 gigalitres a year; about half the city's typical annual demand.
Since being turned on in April this year, the pipeline has delivered more than four billion litres of water and helped lift greater Geelong's storage levels.
There will be no additional cost to Barwon Water customers as a result of having access to the full allocation of the pipeline. The current pricing structure is in place until June 2023.
Media release from The Hon Lisa Neville MP "Securing Geelong's water supplies"