Colac plant harnesses the power of waste
14 Sep 2021
Barwon Water's water reclamation plant in Colac is now running on clean, green and low-cost energy, as part of an innovative project that is turning waste into valuable resources.
Barwon Water has switched on the generator at the Colac plant that takes gas from organic trade waste from the nearby Australian Lamb Company and converts it into dispatchable renewable electricity.
The plant will also soon accept waste from Bulla Dairy Foods and will produce 5.5 gigawatt hours of energy – enough to completely power the Colac plant.
Not only does this significantly reduce the high energy cost of treating sewage and wastewater, helping to keep Barwon Water customers' bills affordable, it also reduces greenhouse gas emissions from the site by 6,300 tonnes per year.
This is a significant step forward in Barwon Water's 'Australian first' Colac Renewable Organics Network (RON).
When complete in 2023, the network will also produce hot water that can be sent back to the Australian Lamb Company via an innovative hot water pipeline. This will offset the Australian Lamb Company's natural gas consumption from the grid by 21.4 terajoules each year – equivalent to the gas usage of 350 households – and create additional energy for the grid.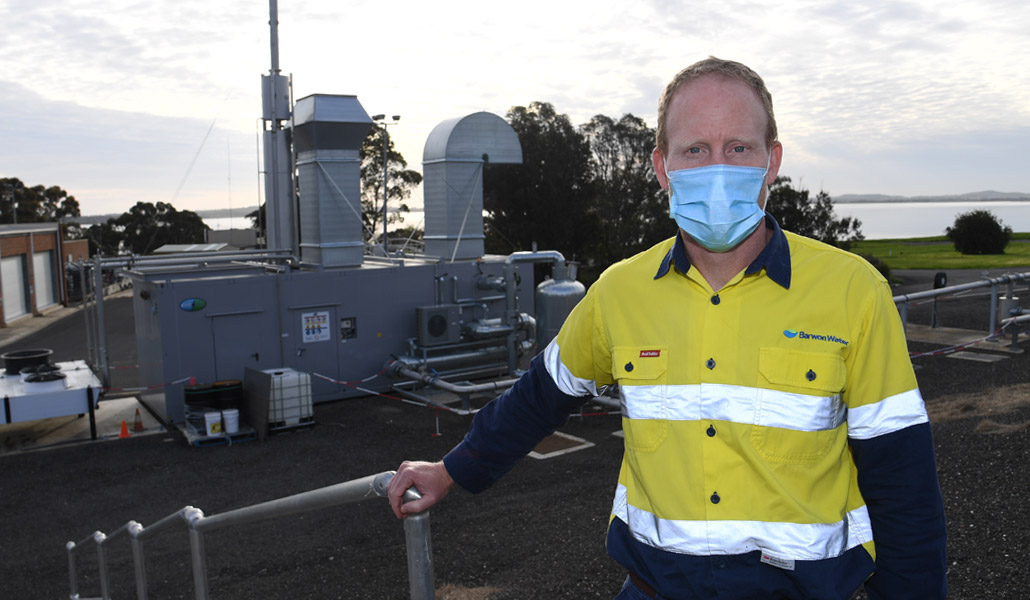 The Colac RON, which will create 17 construction jobs and 45 ongoing jobs, is supported by $240,000 in funding from the Victorian Government.
Minister for Water Lisa Neville said that turning on the generator was a significant milestone in realising the Colac Renewable Organics Network.
"Through the Colac Renewable Organics Network, Barwon Water is partnering with local industry to find an innovative solution to a shared problem of managing waste and reducing costs for customers."
"It's an exciting project and one that could potentially be replicated in similar plants across the region and Australia."
Barwon Water Managing Director Tracey Slatter said Barwon Water's partnership on the project with Australia Lamb Company and Bulla Dairy Foods was extremely positive.
"Together, we are turning waste into a valuable resource, which reduces the amount of waste that goes to landfill, reduces our carbon footprint, decreases our energy costs, which helps keep our customers' bills affordable, and creates local jobs," she said.
"The project is a win-win for Barwon Water, our customers, local industry and the prosperity of our region.
"Treating water and sewage is an energy-intensive process, so powering the plant on renewable energy delivers huge benefits to the environment and to our operating costs and will help us deliver our commitment to achieve 100% renewable electricity by 2025 and zero net emissions by 2030."
The Colac Renewable Organics Network is expected to be fully operational in 2023.