Careers
We lead. We learn. We deliver. We care about a better future.
We care for our customers, community, region, the environment and each other.
The safety and wellbeing of employees, contractors and community members comes first.
We celebrate our diversity, show respect and appreciate the unique talents and perspectives that each of us bring.
We learn from and work with our Traditional Owners.
We believe everyone is a leader and an entrepreneur.
Together we are empowered, trusted and accountable for achieving our ambitious goals.
We come to work with the courage to lean in, challenge ourselves and celebrate accomplishments big and small.
At Barwon Water you will not only achieve more for yourself, your contributions support the community, you'll be helping make our region more prosperous and our world a better place.
Coronavirus (COVID-19) update: information for applicants and new employees
We are actively recruiting candidates for career opportunities.
For now, we're conducting job interviews via video conference (e.g. Zoom) or over the phone.
Our office-based employees are working both remotely and in the office.
If you are starting a new role with us — whether it's in the office or field-based — we'll make sure you get the appropriate training and equipment so you can begin your new job safely.
Our current opportunities
Browse our current career opportunities below, and apply to join our team.
WORK180 endorsed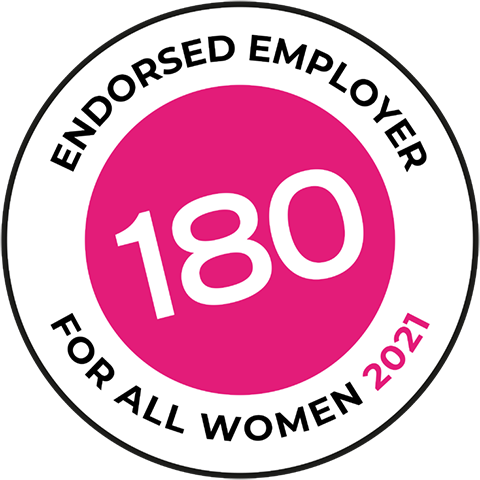 Our policies on pay, conditions, benefits and opportunities have earned us endorsement from WORK180 a global jobs network and independent advocate for working women.
Our people are our most valuable asset, and we're proud to be recognised for promoting a healthy, happy, high-performing workforce.
By partnering with WORK180 we have access to a broader female talent community, helping us to attract and recruit the best talent and increase diversity within our organisation.
Diversity Council Australia member
Barwon Water is a proud member of the Diversity Council Australia the independent not-for-profit peak body leading diversity and inclusion in the workplace.
Our membership provides our workforce with access to unique research, exciting events, comprehensive resources and unrivalled expertise.
By partnering with Diversity Council Australia, we aim to ensure our policies and practices are among the best in the industry when it comes to accessibility, flexibility, diversity and inclusion.
Pay Equity Ambassador
We recognise that pay equity is essential to superior organisational performance, and we're committed to pay equity at all levels of our business.
Managing Director, Tracey Slatter, is a Pay Equity Ambassador with the Workplace Gender Equality Agency an Australian Government agency created by the Workplace Gender Equality Act 2012.
As an ambassador, she has pledged to analyse and address gender bias and unfairness, close the gender pay gap, and lead the business community to do the same.
Aboriginal Employment and Retention Strategy
The strategy is a key commitment under our Reconciliation Action Plan 2018–2020. Central to the strategy is understanding and embedding Aboriginal cultural values in our workplace.
We aim to attract increasing numbers of First Nations employees into career pathways and empower Aboriginal staff to progress and succeed professionally. The strategy outlines the path we will follow on our journey to achieving employment outcomes, enhancing relationships and continuing our commitment to be a diverse, inclusive employer of choice for First Nations people.