Careers
Barwon Water is one of the region's biggest and most progressive employers. Enjoy being part of a team that values results, growth, diversity and balance.
We offer a range of great benefits including work variety, flexible leave options, professional development opportunities, an award-winning health and wellbeing program.
Our state-of-the-art Geelong headquarters is the envy of others, and our infrastructure base includes some of the region's most picturesque scenery.
With Geelong just an hour's drive from Melbourne, everything's on your doorstep: from world-class beaches and pristine rainforests to a vibrant café culture and night life.
One of Australia's most innovative organisations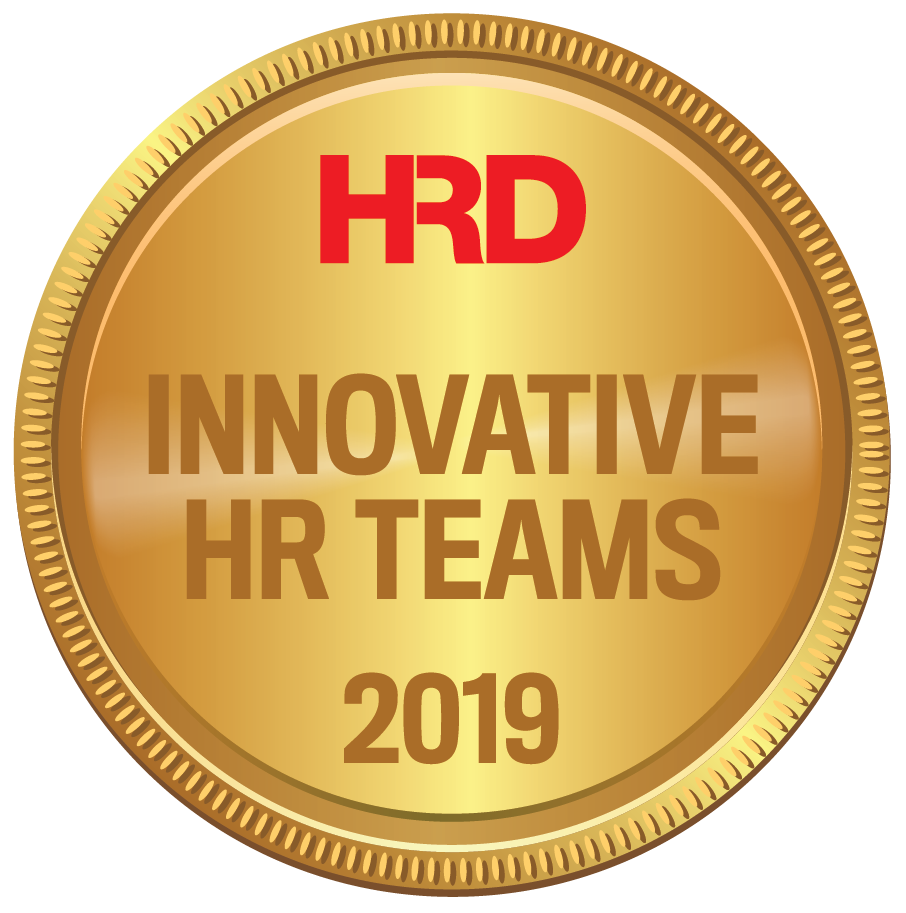 In March 2019, we were recognised as one of the most innovative organisations in Australia.
Our commitment to building a positive workplace culture and developing high performing teams was recognised with an Innovative HR Team 2019 Award from Human Resources Director Magazine.
We know that our people are our most valuable asset, and we're proud to be recognised for promoting a healthy, happy, high-performing workforce.
We're WORK180 endorsed
Our employer policies around pay, conditions, benefits and opportunities have earned us endorsement from WORK180, a global jobs network and independent advocate for working women.
We know that by harnessing diversity, we will be better positioned to deliver the innovative solutions required for the complex problems we face now, and in the future.
We know that our people are our most valuable asset, and we're proud to be recognised for promoting a healthy, happy, high-performing workforce.
We hope that by partnering with WORK180 we will have access to a broader female talent community, which will help us to attract and recruit the best talent and increase diversity within our organisation.
We're flexible
We believe in the importance of a work-life balance. If you're a parent, caregiver, are studying or have other needs, we can support you with flexible work arrangement and a range of leave options including purchased leave, compressed working options and job sharing.
We're inclusive
We understand that the more diverse workforce, the wider the variety of ideas we bring to the table.
As an equal opportunity employer, we're committed to fairness. We embrace people of all ages, backgrounds, abilities, ethnicities, cultures, sexualities, and religious beliefs. We're smashing the glass ceiling, with one of the lowest gender pay gaps in the sector. And we're working hard to ensure the knowledge and understanding of Traditional Owners is incorporated in everything we do.
We're progressive
More than simply a utility provider, we are a local leader in the economic, social and cultural prosperity of our region.
Through strategic partnerships, an entrepreneurial mindset, and a commitment to high performance, we are driving down our net emissions to zero, while building our key commodity: customer trust.
We're not content to copy best practice in our industry; we're leading next practice.
We're social
We build pipes, plants and pumping stations, but we know that people are our most important asset.
We have a long-running social club with something for everyone, and exciting all-staff get-togethers.
We celebrate
We foster innovation through a dedicated business improvement team and ideas incubator.
And we celebrate our success with an employee reward and recognition program.
We care
We know that a happy and healthy workforce is an engaged and productive one. Our award-winning health and wellbeing program and employee assistance program ensure your physical and mental health is our priority.
Our award-winning Geelong headquarters also features sit/stand desks, a wellbeing room, parent facilities, bicycle storage, showers and more.
---
Our current opportunities
Browse our current career opportunities below, and apply to join our team.